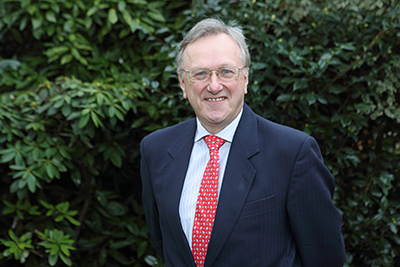 Grahame Stott, Fellow of the IFoA and Chair of the IFoA's Management Board, talks about his work experiences.
Q: Grahame, you describe yourself as a "businessman who happens to be an actuary", why do you think that description fits you best?
For the last 17 years, I have been working as a Non-Executive Director of listed companies in a number of different industries, including property development, insurance broking and an Investment Trust. While a strategic understanding of the business is essential, my actuarial training and background has really helped me to understand the finances of these businesses and the financial risks they are taking.
Q: How would you describe your role and that of the IFoA Management Board?
Council sets the IFoA strategy. The Management Board oversees the operation and management of the IFoA and holds the Executive accountable for their activities. My role as Chairman is to ensure that the Management Board does this effectively.
Q: What do you think is the profession's greatest short-term challenge?
I think it is the ever increasing pace of change in business. When I qualified, most actuaries worked in defined benefit pensions or life assurance. That's no longer the case. As a profession, we have to change as least as quickly as the business world and the ability to understand and embrace such areas as data science, artificial intelligence and the impact of disrupters such as Amazon, Google, Alibaba and WeChat are essential for the profession.
Q:…and what's our biggest long-term opportunity?
Actuaries have the skills to consider a wide range of financial and business problems. As business models continue to evolve, actuaries can be uniquely placed to apply these skills to an ever wider business community.  
Q: What's the best piece of advice you've ever been given?
Many years ago, I was offered a 3 year contract in Hong Kong at a time when I had never travelled further than Europe. My boss in London told me not to be afraid to try new things. I ended up working in Asia for over 20 years!
Q: What would you say to those considering a career as an Actuary?
Do it! It's a great profession and the skills you gain are going to be increasingly relevant to more and more businesses.