IFoA Disciplinary Board member Simon Martin explains the IFoA's disciplinary process and the fundamental role it plays in safeguarding our profession.
Safeguarding our profession for members and the public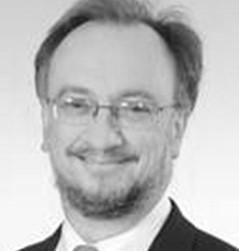 An essential role for any profession is protecting the public interest and confidence in our profession is central to its long-term success. The public, colleagues and regulators all rely on actuaries adhering to the highest standards of professionalism, competence and care.
To assure public trust in the actuarial profession, the IFoA holds our members to high standards of professionalism, enforced through our disciplinary system. Hence the IFoA's Disciplinary and Capacity for Membership Schemes are at the heart of our profession.
With our members occupying pivotal positions in fields of endeavour that range from securing billions of dollars of pensions investment to advising the government of the day on mitigating climate change, the trust placed in our profession is of critical importance. Therefore, the fact that our members are subject to a robust and effective system of professional and ethical standards benefits members of the public and every member, every day.  To support this trust in our profession it's essential that we have a rigorous and robust professional disciplinary process.
Fair, transparent and accessible 
Our Disciplinary and Capacity for Membership Schemes are fair and transparent, clearly setting out the appointment structure, the procedures for investigations and hearings, and the definition of misconduct.
This robustness of the Schemes ensures that our employers, other stakeholders and the public can be sure that our members are acting in the public interest. Without this assurance our members would be unable to play such a vital role in financial institutions all around the world.
Our Disciplinary and Capacity for Membership Schemes ensure we can identify and act upon any allegations which might undermine public confidence in our members.
When things go wrong we're there to take action
The IFoA's Disciplinary scheme is empowered to decide whether there has been an incidence of misconduct.
All cases are assigned a case manager and an experienced investigation actuary to produce a balanced and objective case report for the adjudication panel to make a decision upon.
It is through this fair and impartial disciplinary approach we secure and maintain the high reputation of the profession, ensuring all our members can continue to play their vital role in protecting the public interest.
Our Complaints and Disciplinary process is there to protect the public interest, uphold the reputation of the profession and safeguard our members, wherever they are in the world.
You can find out more about the IFoA Disciplinary and Capacity for Membership Schemes in the Disciplinary and Complaints area of our website.