At the IFoA we pride ourselves on being a great place to work
Our employees work in a wide variety of roles, from education and lifelong learning through to policy and communications. We offer careers in a wide range of disciplines across our six Groups:
Chief Executive's Office
Engagement and Learning
General Counsel
Markets Development
Operations
Public Affairs and Research
Current vacancies
Recruiting the right people is essential to our success
Recruiting the right people is essential to the success of the IFoA. Our values are important to us and are at the heart of everything we do.
Our values are:
Member-focused: We put members at the heart of everything we do
 
Action-oriented: We work hard, we work smart, and we take pride in getting things done, valuing action over perfection
 
Forward- and outward-looking: We're always looking to be bold and improve, innovate and take the next step
 
Team-driven: We work in partnership, advancing together as one IFoA.
Diversity and inclusion
We are committed to promoting diversity and inclusion in all our policies, practices and procedures. This applies to all of the IFoA's professional dealings with its employees, members, volunteers and third parties. Recognising and embracing the unique and diverse talents of our workforce, members and volunteers is fundamental to the success of our organisation. 
 
More on diversity and inclusion
"With the integrity of the public sector and the dynamism of the private sector, the IFoA is somewhere where you can make a meaningful contribution whilst working in a progressive, forward looking, and growing business with great opportunities for development."

Cargill Sanderson, IFoA General Counsel Coordinator, General Counsel
Our compensation package and career development opportunities 
IFoA employees enjoy a competitive financial package and a great suite of benefits including a very generous pension scheme, agile working, and support for personal and professional development with funded training and studying opportunities.
Our excellent benefits include:
Pension scheme with generous employer contribution, and additional salary sacrifice option
Private medical insurance and health screenings
Life assurance plan
Competitive annual leave scheme with the option to purchase additional leave
Corporate bonus
Company sick pay
Employee Assistance Programme
We value learning and development and have a structured performance development process which captures key objectives and addresses individual development needs and aspirations, as well as short and long-term career development ambitions.
Supporting our employees at work
Agile working schemes
We recognise that agile working has many benefits and will support agile working requests wherever we can.
Wellbeing
We recognise that the ability to achieve our organisational objectives depends on the physical and mental wellbeing of our employees. Workplace wellbeing includes the physical and cultural environment of the organisation as well as policies, practices and procedures that guide our work.
We strive to provide a workplace environment that values and enhances the physical and mental health and wellbeing of our employees. We achieve this through our Wellbeing Policy and related working practices, our network of Mental Health First Aiders, our annual Wellbeing Week to help maintain a focus on health and wellbeing, and by working in partnership with our occupational health providers.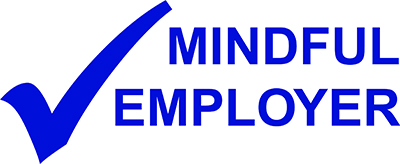 Employee Forum
It is important to us that our employees have a voice and a way to raise any issues, concerns or matters of interest with our Executive Leadership Team. For this purpose, the IFoA has an elected employees representative body called 'Employee Forum'. Members are drawn from across the organisation and meet on a regular basis to share and discuss issues that may have been raised by IFoA employees.
Social life at the IFoA/Charity Committee
Our employees often socialise outside of the workplace and, when conditions allow, there are various social events in the evening or at lunch time such as the IFoA book club or trips to the theatre or cinema. We also have a Charity Committee which organises activities across the IFoA to raise funds for charitable causes.
"At the IFoA there is a great sense of community amongst colleagues as you are working towards the same goal -  to create the best experience for our members."

Siân Aplin, Team Administrator, Engagement and Learning
Contact Details
HR Team
We aim to respond to all enquiries within three working days. To apply for this role, please send your CV, cover letter and your current salary details to: hrsupport@actuaries.org.uk
Filter or search events
Events calendar
As part of the ARC Webinar Series 2021, this webinar will review the work of the UEA/Aviva research team over the last four years on a major research programme funded by the IFoA's Actuarial Research Centre.

Climate change poses a significant threat across many regions and sectors, and businesses. Insurers and asset managers, must play a role in ensuring transparency around climate related risks and opportunities.

Whilst insurers have been performing stress and scenario testing for many years, in the last 12 months the PRA has increased its focus on the ability to identify, measure and increase financial and operational resilience.

16 March 2021

-

23 March 2021

There is widening debate that many of our social, financial and regulatory institutions need to be rethought so that we can create more sustainable futures, particularly in light of the Covid-19 pandemic, the policy/macro-economic response to the pandemic and how it affects consumers, as well as the impending climate crisis. This multi-day series of three keynote webinars, individually presented by leading economist John Kay, Sir Paul Collier, Professor of Economics and Public Policy at the Blavatnik School of Government, Ashok Gupta, Chair at Mercer Ltd, and Nico Aspinall, Chief Investment Officer at B&CE, will open up discussion on these essential topics. The series will culminate in a panel session with Chief Economist of the Bank of England, Andy Haldane.

This webinar provides an overview of the state of the UK protection market, and how different insurers are using different levels of sophistication to price (such as using customer demand models). It considers how insurers have implemented these sophisticated pricing techniques, and the practical challenges they have faced.

This discussion will revolve around the latest industry developments including and introduction to Part VII transfers and Schemes of Arrangement (process, parties involved and recent events), insights and lessons from recent with-profits transactions and restructurings (including Equitable Life and Pru-Rothesay), how firms can apply these learnings to future arrangements, and the outlook for future with-profits transactions and restructurings (including the impacts of Covid-19 and Brexit)

 

What is stewardship and how has the landscape changed under the 2020 UK Stewardship Code? How does effective stewardship create long term value for beneficiaries and what roles do asset owners and asset managers play in active stewardship. This webinar will offer answers to these questions in a practical approach to stewardship reporting.

Dr Catherine Donnelly will present the basics of the structures for pooling longevity risks and summarise recent research results in this area in addition to outlinging future research around this topic.  This is work under a research programme funded by the IFoA's Actuarial Research Centre, called 'Minimizing longevity and investment risk while optimising future pension plans'.

Mis-estimation risk is a key element of demographic risk, and past work has focused on mis-estimation risk on a run-off basis.  However, this does not meet the requirements of regulatory regimes like Solvency II, which demands that capital requirements are set through the prism of a finite horizon like one year.  This paper presents a value-at-risk approach to mis-estimation risk suitable for Solvency II work.