At the IFoA we pride ourselves on being a great place to work
Our employees work in a wide variety of roles, from education and lifelong learning through to policy and communications. We offer careers in a wide range of disciplines across our six directorates:
Chief Executive's Office
Engagement and Learning
General Counsel
Markets Development
Operations
Public Affairs and Research
Current vacancies
Recruiting the right people is essential to our success
Recruiting the right people is essential to the success of the IFoA. Our values are important to us and are at the heart of everything we do.
Our values are Community, Integrity and Progress
Community – building relationships by being inclusive, accessible and collaborative
Integrity – doing the right thing for the Institute and Faculty of Actuaries (IFoA), our members and the public interest, by being honest, accountable and professional
Progress – developing the future of the profession together by being relevant, supportive and purposeful
Diversity and inclusion
We are committed to promoting diversity and inclusion in all our policies, practices and procedures. This applies to all of the IFoA's professional dealings with its employees, members, volunteers and third parties. Recognising and embracing the unique and diverse talents of our workforce, members and volunteers is fundamental to the success of our organisation. 
 
More on diversity and inclusion
"With the integrity of the public sector and the dynamism of the private sector, the IFoA is somewhere where you can make a meaningful contribution whilst working in a progressive, forward looking, and growing business with great opportunities for development."

Cargill Sanderson, IFoA General Counsel Coordinator, General Counsel
Our compensation package and career development opportunities 
IFoA employees enjoy a competitive financial package and a great suite of benefits including a very generous pension scheme, agile working, and support for personal and professional development with funded training and studying opportunities.
Our excellent benefits include:
Pension scheme with generous employer contribution, and additional salary sacrifice option
Private medical insurance and health screenings
Life assurance plan
Competitive annual leave scheme with the option to purchase additional leave
Corporate bonus
Company sick pay
Employee Assistance Programme
We value learning and development and have a structured performance development process which captures key objectives and addresses individual development needs and aspirations, as well as short and long-term career development ambitions.
Supporting our employees at work
Agile working schemes
We recognise that agile working has many benefits and will support agile working requests wherever we can.
Wellbeing
We recognise that the ability to achieve our organisational objectives depends on the physical and mental wellbeing of our employees. Workplace wellbeing includes the physical and cultural environment of the organisation as well as policies, practices and procedures that guide our work.
We strive to provide a workplace environment that values and enhances the physical and mental health and wellbeing of our employees. We achieve this through our Wellbeing Policy and related working practices, our network of Mental Health First Aiders, our annual Wellbeing Week to help maintain a focus on health and wellbeing, and by working in partnership with our occupational health providers.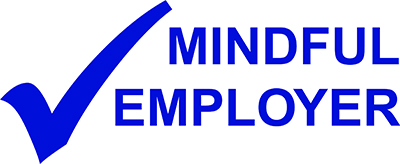 Employee Forum
It is important to us that our employees have a voice and a way to raise any issues, concerns or matters of interest with our Executive Leadership Team. For this purpose, the IFoA has an elected employees representative body called 'Employee Forum'. Members are drawn from across the organisation and meet on a regular basis to share and discuss issues that may have been raised by IFoA employees.
Social life at the IFoA/Charity Committee
Our employees often socialise outside of the workplace and, when conditions allow, there are various social events in the evening or at lunch time such as the IFoA book club or trips to the theatre or cinema. We also have a Charity Committee which organises activities across the IFoA to raise funds for charitable causes.
"At the IFoA there is a great sense of community amongst colleagues as you are working towards the same goal -  to create the best experience for our members."

Siân Aplin, Team Administrator, Engagement and Learning
Contact Details
HR Team
We aim to respond to all enquiries within three working days. To apply for this role, please send your CV, cover letter and your current salary details to: hrsupport@actuaries.org.uk
Filter or search events
Events calendar
Drawing from his most recent book "The New Long Life" and his longevity research Andrew J Scott will outline how longer lives and new technologies will fundamentally reshape how we structure our lives and transform the economy. As well as looking at the agenda this will set governments and corporates he will focus on the implications for you and how you prepare your future career.

The IFoA's Actuarial Review Team has published its first thematic review, which looked at the actuarial advice given by scheme actuaries to UK pension scheme trustees on setting transfer values and commutation rates.

IFoA Immediate Past President John Taylor would like to invite you to the Institute and Faculty of Actuaries' (IFoA) virtual India Town Hall 2021, hosted by John Taylor with IFoA Council Member Mahidhara Davangere and IFoA Chief Executive, Stephen Mann. 

What are the options for the world economy looking ahead?

In this Thought Leadership Lecture, Economist, Vicky Pryce, will be discussing world economic trends, including the differences in geographical performance and how output is recovering and where.

Trust and Leadership for Actuaries

Led by Dr. Jim Baxter, University of Leeds, this webinar introduces some key ideas in the ethics of trust, with a particular focus on those in, or on the path to, leadership roles. Dr Baxter is joined by a panel of experienced leaders who will give their personal perspectives on how they understand the value of trust and how they seek to promote and inspire trust, drawing on their experiences of leadership. The panel includes:

In this webinar, we have two presentations showing the latest research on the implications for life and health insurers of two key issues: genomics and pandemic risk.

Dr Peter Joshi and Paul Timmers will share their research on how well-established underwriting processes can allow for genomics in predicting expected mortality and morbidity. They will then discuss the potential for stratified screening and personalised medicine to improve health and reduce claim costs.

As the world's attention begins to turn to COP26 later this year in Glasgow, Sarah Gordon (Chief Executive, Impact Investing Institute) will share her vision for how the financial services industry can deliver for people and the planet, as well as how to encourage more investment with the intention to generate positive, measurable social and environmental impact alongside a financial return.

IFoA Immediate Past President John Taylor would like to invite you to the Institute and Faculty of Actuaries' (IFoA) virtual SSA Town Hall 2021, hosted by John Taylor with IFoA Council Members Mukami Njeru, Prosper Matiashe and IFoA Chief Executive, Stephen Mann.

IFoA Immediate Past President John Taylor would like to invite you to the Institute and Faculty of Actuaries' (IFoA) virtual MENAP Town Hall 2021, hosted by John Taylor and IFoA Chief Executive, Stephen Mann.