The Institute and Faculty of Actuaries (IFoA) is a unique organisation to work for.
The Institute and Faculty of Actuaries is the UK's only chartered professional body dedicated to educating, developing and regulating actuaries. Our members are based both in the UK and internationally. We represent and regulate members and oversee education at all qualifying stages as well as providing continuous professional development throughout their careers.
Our employees operate in a range of hugely varied roles that involve everything from supporting students through their exams to helping produce and promote research in a variety of fascinating and critical topics, and regulating the profession and maintaining its ethics.
IFoA employees enjoy a competitive package and a great suite of benefits including a very generous pension scheme, agile working and we support personal and professional development with funded training and studying opportunities.
Current vacancies
We are currently not recruiting for any vacancies.
We recruit people from a wide range of disciplines
We offer careers in a wide range of disciplines. If your job application is successful, you will be working in one of our six directorates:
Chief Executive's Office
Engagement and Learning
General Counsel
Markets Development
Operations
Public Affairs and Research
"The IFoA is a supportive employer that invests time and resource into training employees. I can attest to this progressing from the Team Coordinator, to the Head of Policy. The IFoA also gave me the opportunity to spend almost one year working overseas, gaining lots of new skills and knowledge. Our members are a constant source of inspiration and I am proud of the projects we deliver in partnership to try and make a genuine contribution to society.

Rebecca Deegan, Head of Policy

 
Diversity and inclusion
We are committed to promoting diversity and inclusion in all our policies, practices and procedures. This applies to all of the IFoA's professional dealings with our employees, members, volunteers and third parties. The IFoA acknowledges that recognising and embracing the unique and diverse talents of its workforce, members and volunteers is fundamental to the success of the organisation.
 
More on diversity and inclusion
 
Recruiting the right people is essential to our success
We believe that recruiting the right people, who are the right cultural fit and will embrace our values, is essential to the success of the IFoA. We place a lot of emphasis on our values, and we put them at the heart of everything we do.
Our values are: Community, Integrity and Progress
Community – building relationships by being inclusive, accessible and collaborative
Integrity – doing the right thing for the Institute and Faculty of Actuaries (IFoA), our members and the public interest, by being honest, accountable and professional
Progress – developing the future of the profession together by being relevant, supportive and purposeful
"With the integrity of the public sector and the dynamism of the private sector, the IFoA is somewhere where you can make a meaningful contribution whilst working in a progressive, forward looking, and growing business with great opportunities for development."

Cargill Sanderson, IFoA General Counsel Coordinator, General Counsel
Our compensation package and career development opportunities 
We offer competitive salaries and benefits. Some of our fantastic benefits include:
Pension scheme with generous employer contribution, and additional salary sacrifice option
Private medical insurance and health screenings
Life assurance plan
Competitive annual leave scheme with the option to purchase additional leave
Corporate bonus
Company sick pay
Employee Assistance Programme
Learning and development
We value learning and development and have a structured performance development process which captures key objectives and addresses individual development needs and aspirations, as well as short and long-term career development ambitions.
Supporting our employees at work
Agile Working Schemes
We recognise that agile working has many benefits, and will support agile working requests wherever we can.
Wellbeing
We recognise that the ability to achieve our objectives depends on the physical and mental wellbeing of our employees. We acknowledge that workplace wellbeing includes the physical and cultural environment of the organisation as well as policies, practices and procedures that guide our work.
We aim to provide a workplace environment that values and enhances the physical and mental health and wellbeing of employees. We achieve this through our Wellbeing Policy and related working practices, our network of Mental Health First Aiders, our annual Wellbeing Week to help maintain a focus on health and wellbeing and by working in partnership with our Occupational Health Providers.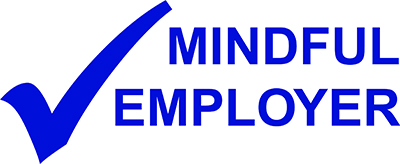 "Having had a wide experience of working for banks and insurance companies, I can sincerely say that my time employed at the IFoA has been the most rewarding. Every day presents me with new challenges, allowing me to learn additional skills and provide me with great job satisfaction. I have flourished in an environment which offers both opportunity and mental stimulation. Even after 13 years, I still enjoy the challenges and experiences that each day brings." 

Gillian Ozer, Membership Manager - Subscriptions and Administration, Membership
Employee Forum
We give our employees a clear voice. For this purpose, the IFoA has an elected a employees Representative Body called "Employee Forum", whose members meet on a regular basis with each other and other members of employees and directors to discuss matters of common interest to, and affecting members of employees, and to create transparency throughout the organisation.
Social life at the IFoA/Charity Committee
In addition to working together, our employees often also like to spend time with each other and socialise outside of the workplace, and there are social events in the evening or at lunch time such as the IFoA book club, or trips to the theatre or cinema. We also have a Charity Committee who organise activities across the IFoA to raise fund for charitable causes. 
"At the IFoA there is a great sense of community amongst colleagues as you are working towards the same goal -  to create the best experience for our members."

Siân Aplin, Team Administrator, Engagement and Learning
Environmental Management System
The IFoA recognises that environmental issues are fundamental to a responsible business strategy. As a forward-looking, global organisation, we are committed to adopting sustainable business practices for the benefit of society and to secure the future of the planet.
Contact Details
HR Team
We aim to respond to all enquiries within three working days. To apply for this role, please send your CV, cover letter and your current salary details to: hrsupport@actuaries.org.uk
Filter or search events
Events calendar
Webinar Series

22 June 2020

-

7 July 2020

Technical Issues in General Insurance provides content across all key areas of the general insurance sector whilst also offering cross-practice area technical topic deep-dives.

Technical Issues in General Insurance

Across the General Insurance market actuarial pricing tools are being migrated from Excel to web-based technologies. Web based pricing technology offers many synergies with AI and Machine Learning. But they are often hampered by poor design and practically always perform worse than their Excel counterparts!

The following will be presented: 

Offering insight on the 'New Normal', this webinar shares how the arsenal of weaponry at the disposal of ethical hackers is being deployed by those intent on breaching organisational security. The webinar is for all employees that would like a cyber context of what defines the "New Normal" and how it exposes an organisation.

In this talk we cover the practicalities of implementing ESG within real asset investment decisions. Capital deployed in real assets is invested for a long term and has far reaching impact on the environment and society.  However, implementing ESG into real asset investment decisions is not straightforward and requires a different approach to public market assets.

A practical and theoretical look at risk from wider perspectives, drawing on theories and examples from other fields, as well as social experiments, the session aims to stimulate members to consider information asymmetry, bias, Bayesian methods, behavioural finance and behavioural psychology when determining pension scheme risk. 

Part of the Protection, Health and Care Conference 2020 webinar series

This webinar will provide an overview of how and why we built a Death Toolbox using Shiny.  This includes a live demonstration of the tool that enables a user to explore mortality datasets without knowing specialist coding techniques.

Technical Issues in General Insurance webinar series. Lloyd's will be presenting on the recent Casualty Market Study that was conducted across a section of the market. This study looked at the Non-Marine General Liability, Directors & Officers and Medical Malpractice from an underwriting, reserving and claims perspective. The presentation will cover the reasons for why the Study was conducted, the approach taken to determine the focus classes and participants, the key general findings as well as the next steps that Lloyd's are proposing to take.

An update from the Continuous Mortality Investigation (CMI). Content will focus on the work of the Self-administered Pensions Schemes (SAPS) Mortality Committee and the Mortality Projections Committee and will cover the most relevant and up-to-date outputs.

The PPF's Purple Book provides the most comprehensive data on the UK universe of Defined Benefit (DB) pension schemes in the private sector.  Analysing how this landscape has changed over time shows that whilst the risk profile of DB schemes has reduced underfunding has persisted.  The session will explore these trends and provide an insight into how funding may evolve in the future under a number of our modelled scenarios.   

The IFoA is running a webinar on Thursday 9 July 2020 which will focus on the challenges and issues facing defined contribution savers who wish to access illiquid investments.

Our speakers will provide perspectives from their diverse experience, including DC fund implementation, platforms, master trusts, the role of trustees, regulation, and parallels with other fund types. They will then come together in a panel discussion with audience interaction. 

The webinar is likely to be of interest to actuaries working across the spectrum of financial services, including investment advisers, asset managers, insurers, fund platforms and DC master trusts.

An online webinar delivered by John Taylor, immediate past-President of the Institute and Faculty of Actuaries who will look at the prospects for the actuarial profession in the era of unprecedented technological innovation.

In this webinar you will hear first-hand from two lead authors; Louise Pryor - President Elect of the IFoA, Chair of the London Climate Change Partnership and Non-Executive Director of the Ecology Building Society. Paul Pritchard – Former IEMA Board Member with a focus on financial services and value chains. Paul also served as a Fellow at the University of Cambridge Institute for Sustainability Leadership. This webinar will provide key insights for all professionals interested in understanding and engaging with climate related financial disclosures.

This webinar is intended to raise awareness of the shifting landscape of climate liability risk and what it means for actuaries, including how it impacts on their professional and legal duties. Presentations will cover the legal risks around climate change for investment consultants and actuaries advising DB pension schemes as well as consideration of climate risk for insurers.

Climate change risks are likely to become material for many risk management and investment decisions. This will require to incorporate explicitly climate change in the tools used for risk management and investment decisions. At present existing climate change tools are often too crude for decision making.

Webinar Series

15 July 2020

-

3 August 2020

CILA is one of the pre-eminent events in the annual 'Life' calendar. Due to COVID-19 we are running the programme as a series of webinars covering topics aimed at practicing life actuaries from life offices, consulting firms and other employers of actuaries and those who work in or advise on, the life assurance market in the UK and Europe.

Current Issues in Life Assurance

For annuity writers, a key challenge is the need to fund capital-consumptive new business strain (NBS) as a consequence of writing the business intended to fund future distributions.

Reinsurance, investment strategy and capital provision all have roles to play. Here, we:

Current Issues in Life Assurance

Mortality in 2020 is now dominated by one thing, although – in our future-focused world – the pandemic is just one of many mortality considerations.  In this session, three well-regarded mortality/longevity specialists provide an overview of:

Because of Covid-19, forecasters predict a severe recession in 2020, followed by a V or U-shaped recovery. This impacts both individuals and companies. However, compared to previous recessions, the impact on banks of higher credit losses should be mitigated to some extent by government actions. 

Part of the Protection, Health and Care Conference 2020 webinar series

This session will provide an overview of the Population Health Management Working Party's research including defining impactability and impactability modelling, discussing some examples of specific modelling approaches, considering the practical challenges across the NHS as well as wider public perception and ethical issues.

Many actuaries consider career opportunities in the Finance and Investment practice area after having started off in more traditional actuarial roles such as valuations, capital management or pricing. This session is aimed at helping actuaries to better understand roles in Finance and Investment and how they can fine tune their skills to pursue such careers.

Webinar Series

22 July 2020

-

10 August 2020

Due to COVID-19, we are running this programme via a series of webinars commencing 22nd July.

This webinar series will provide topical and practical updates and discussion on the latest thinking and innovations in mortality and longevity, and is designed to be very accessible to a broad range of experience.

 

Insurers are making increasing use of medical research to help with assumption, models and underwriting

Members of the Mortality Working Group of the IAA have analysed changes in mortality for about 30 causes of death  and will discuss the following:

Predictive risk assessment and risk stratification models based on postcode-level consumer classification are widely used for life insurance underwriting. However, these are socio-economic models not directly related to health information. Similar to precision medicine, precision life insurance should aim to tailor policy pricing/reserving to the individual health characteristics of each client.

This is the fourth webinar in the Extreme Mortality Events series presented by Chair of the Life Board of the Institute and Faculty of Actuaries, Colin Dutkiewicz.

This webinar has been re-scheduled from its original date of the 1st July. Although ESG has many buyers across the asset allocation community, from pension funds to sovereign wealth funds, it still hasn't found its place within the core asset management strategy desks where the money is actually invested. The problem as well as the opportunity is Fixed Income. Plenty of strategies exist for incorporating ESG within Equities, from screening, integration to a combination. ESG has picked up relatively quickly within Equities with rating,indices created using ESG factors. This talk will discuss how we price a quantifiable ESG credit risk premium and make it alpha worthy in a strategy. 

Over the past decades, many countries have exhibited mortality rates approximately following a piecewise linear law. This is visible in the form of steady improvements over multiple years, followed by a rather abrupt trend change, and then again stable improvements according to the new trend.

Part of the Protection, Health and Care Conference 2020 webinar series

With the rising prevalence of dementia, how can we manage this risk effectively and can insurance do more? Matt Singleton, Ageing Lead at Swiss Re, will cover these topics and demonstrate how insurance could help people address their concerns.

Current Issues in Life Assurance

Join us for an exploration session on the use of data science in insurance companies today. 

 

Current Issues in Life Assurance

This talk will look at a range of such techniques (e.g. mass lapse risk transfer, contract boundaries, risk margin relief, non-standard longevity risk transfer) that have been applied or considered by UK and EU insurers, and the pros and cons of each.

 

Current Issues in Life Assurance.

The International Association of Insurance Supervisors announced on 14 November 2019 the adoption of v2.0 of the global Insurance Capital Standard (ICS) which will undergo confidential reporting for 5 years starting from 2020. This session will include specific experiences from Legal and General (L&G) as well as global industry perspectives from EY.

Webinar

3 August 2020

-

4 August 2020

Current Issues in Life Assurance

This session will cover the PRA supervisory statement on financial impacts related to climate change, industry insights into PRA climate risk business plans, examples climate risk strategy setting out key workstreams and activity steps for successful execution, an overview of a climate risk strategy execution timeline and the future.     

Part of the Protection, Health and Care Conference 2020 webinar series

This session will cover how we have challenged conventional approaches to underwriting and risk selection in order to develop an approach that aligns current practices, customer and broader interests with robust risk assessment.

Part of the Protection, Health and Care Conference 2020 webinar series. Using new and unique research and data from the UK, US, Sweden and China, this presentation investigates how consumers use the internet through their insurance journey and analyzes the role culture and generation plays in their online behaviour. We use this research to show the online landscape for insurance sales in the UK and suggest ways to shape new products and effectively engage with the consumer who is buying them.

Chief Medical Officer (CMO) for Gen Re Life/Health Research and Development, Dr John O'Brien, will discuss the impacts of Gene Modification for life/health insurance. 

Our presentation will examine the challenges arising in setting mortality improvement assumptions, exposing known but under-explored vulnerabilities of current practices. 

As an industry, it has been important to be able to look to the future to identify the next quantifiable risk. In this session, I will explore some of the less tangible, but none-the-less concerning risks to future health, such as the health risks associated with exposure to pesticides, ingestion of plastic in the food chain, and the hazards of indoor air pollution through exposure to volatile organic compounds.

The working party will help the industry to update and enhance how potential risk from diabetes and excess mortality is considered, including the need to understand the underwriting implications as treatments improve, and potentially to develop new products that are tailored to those with diabetes.

This event is now fully booked. To join the wait list, please register here.

A Trusted Profession

Part of the Protection, Health and Care Conference 2020 webinar series. Modelling the structure and trends of cancer morbidity risk is important for pricing and reserving in related health insurance fields such as critical illness insurance and care provision. We model the dynamics of cancer incidence over time in different regions in England, using 1981-2016 ONS data. The modelling allows estimation of cancer rates at various age, year, gender and region levels, following a Bayesian setting to account for statistical uncertainty. Our analysis indicates significant regional variation in cancer incidence rates. 

Part of the Protection, Health and Care Conference 2020 webinar series. In this talk we will outline the steps Aviva took in pulling together our first large-scale disclosures on the exposure of our business to climate change published in March 2019; in line with the recommendations of the Taskforce on Climate-related Financial Disclosures. After touching on why insurers have such an important role in climate change, we'll cover a brief "how-to" guide for those who have not yet embarked on thinking about these topics before giving a case study of how the learnings from a TCFD disclosure exercise can be applied to investment portfolios.

Part of the Protection, Health and Care Conference 2020 webinar series. 

The insurance industry currently underwrites customers with diabetes based on a range of factors, medical expertise and various medical studies. The work undertaken by the Diabetes Working Party would help the industry to approach this using current research findings to update and enhance how potential risk from diabetes is considered. This includes the need to understand the underwriting implications as treatments improve, and potentially to develop new products that are tailored to those with diabetes. This webinar will present our latest findings in the management of this important chronic condition which will include research in collaboration with the ARC.