At the IFoA we pride ourselves on being a great place to work
Our employees work in a wide variety of roles, from education and lifelong learning through to policy and communications. We offer careers in a wide range of disciplines across our six Groups:
Chief Executive's Office
Engagement and Learning
General Counsel
Markets Development
Operations
Public Affairs and Research
Current vacancies
| Vacancy | Closing date |
| --- | --- |
| | 22 June 2021 |
| | 22 June 2021 |
| | 2 July 2021 |
| | 19 July 2021 |
Recruiting the right people is essential to our success
Recruiting the right people is essential to the success of the IFoA. Our values are important to us and are at the heart of everything we do.
Our values are:
Member-focused: We put members at the heart of everything we do
 
Action-oriented: We work hard, we work smart, and we take pride in getting things done, valuing action over perfection
 
Forward- and outward-looking: We're always looking to be bold and improve, innovate and take the next step
 
Team-driven: We work in partnership, advancing together as one IFoA.
Diversity and inclusion
We are committed to promoting diversity and inclusion in all our policies, practices and procedures. This applies to all of the IFoA's professional dealings with its employees, members, volunteers and third parties. Recognising and embracing the unique and diverse talents of our workforce, members and volunteers is fundamental to the success of our organisation. 
 
More on diversity and inclusion
"With the integrity of the public sector and the dynamism of the private sector, the IFoA is somewhere where you can make a meaningful contribution whilst working in a progressive, forward looking, and growing business with great opportunities for development."

Cargill Sanderson, IFoA General Counsel Coordinator, General Counsel
Our compensation package and career development opportunities 
IFoA employees enjoy a competitive financial package and a great suite of benefits including a very generous pension scheme, agile working, and support for personal and professional development with funded training and studying opportunities.
Our excellent benefits include:
Pension scheme with generous employer contribution, and additional salary sacrifice option
Private medical insurance and health screenings
Life assurance plan
Competitive annual leave scheme with the option to purchase additional leave
Corporate bonus
Company sick pay
Employee Assistance Programme
We value learning and development and have a structured performance development process which captures key objectives and addresses individual development needs and aspirations, as well as short and long-term career development ambitions.
Supporting our employees at work
Agile working schemes
We recognise that agile working has many benefits and will support agile working requests wherever we can.
Wellbeing
We recognise that the ability to achieve our organisational objectives depends on the physical and mental wellbeing of our employees. Workplace wellbeing includes the physical and cultural environment of the organisation as well as policies, practices and procedures that guide our work.
We strive to provide a workplace environment that values and enhances the physical and mental health and wellbeing of our employees. We achieve this through our Wellbeing Policy and related working practices, our network of Mental Health First Aiders, our annual Wellbeing Week to help maintain a focus on health and wellbeing, and by working in partnership with our occupational health providers.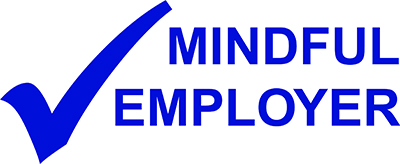 Employee Forum
It is important to us that our employees have a voice and a way to raise any issues, concerns or matters of interest with our Executive Leadership Team. For this purpose, the IFoA has an elected employees representative body called 'Employee Forum'. Members are drawn from across the organisation and meet on a regular basis to share and discuss issues that may have been raised by IFoA employees.
Social life at the IFoA/Charity Committee
Our employees often socialise outside of the workplace and, when conditions allow, there are various social events in the evening or at lunch time such as the IFoA book club or trips to the theatre or cinema. We also have a Charity Committee which organises activities across the IFoA to raise funds for charitable causes.
"At the IFoA there is a great sense of community amongst colleagues as you are working towards the same goal -  to create the best experience for our members."

Siân Aplin, Team Administrator, Engagement and Learning
Contact Details
HR Team
We aim to respond to all enquiries within three working days. To apply for this role, please send your CV, cover letter and your current salary details to: hrsupport@actuaries.org.uk
Filter or search events
Events calendar
Online webinar series

16 June 2021

-

22 June 2021

Welcome to the programme for our 2nd Virtual Pensions Conference. This year's conference features 11 webinars offering members and non-members the opportunity to get up to date content from leading experts in the pension industry. There will also be opportunity to ask questions and contribute to the discussion.

Mathematical Futures: The Actuary in a World Transformed – Sir Adrian Smith will outline how advances in data science, machine learning and artificial intelligence in the world of big data will transform the nature of many industries, including financial services. The broader environment within which mathematics is applied will change rapidly, often led by innovative yet disruptive forces outside. These changes will undoubtedly have an impact on the work of actuaries - and the profession will need to adapt quickly to thrive.

 

This session will explore how the new index has revealed previously uncaptured mortality inequalities by using predictive variables at a high degree of granularity. Globally renowned leader in actuarial science Professor Andrew Cairns and his co-investigator Torsten Kleinow will demonstrate the uses of new LIFE index such as the causes of high or low mortality and regional differences in mortality.

Given our commitment to the safety of our members and employees, and as the easing of restrictions in respect of COVID-19 cannot be guaranteed at this point in time, we have decided to hold our AGM virtually again this year.

The Business of the AGM

Join newly inaugurated IFoA President Dr. Louise Pryor as she explores what we need to do to keep abreast of the changing world – and how we can seize the resulting opportunities – in her Presidential Address, 'A Learning Society'

Dr Patrick Sun Cheong Poon, lead sponsor of the IFoA's 2021 Thought Leadership Programme, will be discussing his motivation for supporting the new events programme with Immediate Past President Tan Suee Chieh. The IFoA's Thought Leadership Programme seeks to reposition the IFoA at the centre of key societ

The world is changing. The fourth industrial revolution, globalisation and the COVID-19 pandemic are up-ending traditional social and business norms around the world; changes that were once predictable and steady are now faster and more profound.

This is a free webinar on the consultation on changes to the Practising Certificates (PC) Scheme.

The proposals come from a recent review of the PC Scheme which was the first substantive look at the IFoA's approach to the requirements and process for PCs since 2010. It responds directly to feedback received on how the current scheme works especially that received from members and PC Holders.

Actuaries in all practice areas have had an "alert" to consider climate risk.  A plethora of scenarios and tools are being developed both internally and as part of industry-wide initiatives but is there yet a sense of good practice?

We have entered the global age which is invalidating most of the assumptions upon which our success up till now has depended. For example, in the global planetary society there can be no externalities. Although there is increasing clamour for new ways of thinking, sadly, our attempts to invent such new ways remain trapped in the same historical set of assumptions. The result is that we are faced with three tragedies.

The paper "Asset liability modelling in the quantum era" shall be presented by its authors, Tim Berry and James Sharpe, and chaired by Andrew Smith, Assistant Professor in the School of Mathematics and Statistics at University College Dublin.

The elements of climate change that influence and impact on health & care, both in terms of the direct and indirect impact on mortality and morbidity, and the sustainability of healthcare globally are many.

Today's breakneck pace of technological change has an immense impact on leaders—and as a result, on their organizations' capacity to transform. All too often, executives remain stuck in outdated mindsets and modes of operating, even when they recognize the need to reinvent themselves. Leadership expert Herminia Ibarra upends traditional, introspective advice and says act first—in order to change your way of thinking. Following her presentation, Herminia Ibarra will be joined by Louise Pryor, incoming IFoA President and Hash Piperdy, Managing Director at Epitome Global, for a panel discussion around the themes of the session. The panel will be chaired by Tan Suee Chieh.

The IFoA's Actuarial Review Team will publish its second thematic review in June 2021. The review is looking at the involvement of actuaries in the pricing of UK home and motor insurance, during a period of significant developments in the sector from both regulation and innovation.

As part of the Behavioural Science Series, David Rooke will explore the leadership capacities and capabilities that may enable actuaries to successfully navigate the challenges of our times. He will discuss how actuaries can apply these principles to ensure the profession succeeds, flourishes, and plays a positive societal role in our global community.

Following his presentation, David Rooke will be joined by Stephen Mann, CEO at the Institute and Faculty of Actuaries and Anusha Thavarajah, Allianz's Regional Chief Executive Officer, Life and Health for Asia Pacific for a panel discussion around the themes of the session The panel will be chaired by Tan Suee Chieh.

Online webinar series

26 July 2021

-

30 July 2021

We have made it through 2020 but the COVID-19 crisis continues to have a significant impact on individuals, societies, businesses and the wider economy across the globe. Navigating the world post COVID-19 in an uncertain and highly unstable time brings along many uncertainties, challenges and exciting opportunities. Hence the theme of this year's IFoA Asia Conference Webinar Series is "Risk. Adapt. Thrive."

Internal audit is often the Cinderella of the audit world. It's a regulatory requirement for insurance companies to have an internal audit function, so why not make it as useful as possible?  This session will look at how to link an internal audit plan to the risk register, and how that helps audit committees and boards to spot problems and fix them.