The Institute and Faculty of Actuaries (IFoA) is a unique organisation to work for.
The Institute and Faculty of Actuaries is the UK's only chartered professional body dedicated to educating, developing and regulating actuaries. Our members are based both in the UK and internationally. We represent and regulate members and oversee education at all qualifying stages as well as providing continuous professional development throughout their careers.
Our employees operate in a range of hugely varied roles that involve everything from supporting students through their exams to helping produce and promote research in a variety of fascinating and critical topics, and regulating the profession and maintaining its ethics.
IFoA employees enjoy a competitive package and a great suite of benefits including a very generous pension scheme, agile working and we support personal and professional development with funded training and studying opportunities.
Current vacancies
We recruit people from a wide range of disciplines
We offer careers in a wide range of disciplines. If your job application is successful, you will be working in one of our six directorates:
Chief Executive's Office
Engagement and Learning
General Counsel
Markets Development
Operations
Public Affairs and Research
Diversity and inclusion
We are committed to promoting diversity and inclusion in all our policies, practices and procedures. This applies to all of the IFoA's professional dealings with our employees, members, volunteers and third parties. The IFoA acknowledges that recognising and embracing the unique and diverse talents of its workforce, members and volunteers is fundamental to the success of the organisation.
 
More on diversity and inclusion
 
Recruiting the right people is essential to our success
We believe that recruiting the right people, who are the right cultural fit and will embrace our values, is essential to the success of the IFoA. We place a lot of emphasis on our values, and we put them at the heart of everything we do.
Our values are: Community, Integrity and Progress
Community – building relationships by being inclusive, accessible and collaborative
Integrity – doing the right thing for the Institute and Faculty of Actuaries (IFoA), our members and the public interest, by being honest, accountable and professional
Progress – developing the future of the profession together by being relevant, supportive and purposeful
"With the integrity of the public sector and the dynamism of the private sector, the IFoA is somewhere where you can make a meaningful contribution whilst working in a progressive, forward looking, and growing business with great opportunities for development."

Cargill Sanderson, IFoA General Counsel Coordinator, General Counsel
Our compensation package and career development opportunities 
We offer competitive salaries and benefits. Some of our fantastic benefits include:
Pension scheme with generous employer contribution, and additional salary sacrifice option
Private medical insurance and health screenings
Life assurance plan
Competitive annual leave scheme with the option to purchase additional leave
Corporate bonus
Company sick pay
Employee Assistance Programme
Learning and development
We value learning and development and have a structured performance development process which captures key objectives and addresses individual development needs and aspirations, as well as short and long-term career development ambitions.
Supporting our employees at work
Agile Working Schemes
We recognise that agile working has many benefits, and will support agile working requests wherever we can.
Wellbeing
We recognise that the ability to achieve our objectives depends on the physical and mental wellbeing of our employees. We acknowledge that workplace wellbeing includes the physical and cultural environment of the organisation as well as policies, practices and procedures that guide our work.
We aim to provide a workplace environment that values and enhances the physical and mental health and wellbeing of employees. We achieve this through our Wellbeing Policy and related working practices, our network of Mental Health First Aiders, our annual Wellbeing Week to help maintain a focus on health and wellbeing and by working in partnership with our Occupational Health Providers.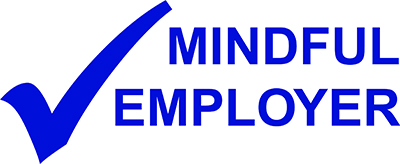 "Having had a wide experience of working for banks and insurance companies, I can sincerely say that my time employed at the IFoA has been the most rewarding. Every day presents me with new challenges, allowing me to learn additional skills and provide me with great job satisfaction. I have flourished in an environment which offers both opportunity and mental stimulation. Even after 13 years, I still enjoy the challenges and experiences that each day brings." 

Gillian Ozer, Membership Manager - Subscriptions and Administration, Membership
Employee Forum
We give our employees a clear voice. For this purpose, the IFoA has an elected a employees Representative Body called "Employee Forum", whose members meet on a regular basis with each other and other members of employees and directors to discuss matters of common interest to, and affecting members of employees, and to create transparency throughout the organisation.
Social life at the IFoA/Charity Committee
In addition to working together, our employees often also like to spend time with each other and socialise outside of the workplace, and there are social events in the evening or at lunch time such as the IFoA book club, or trips to the theatre or cinema. We also have a Charity Committee who organise activities across the IFoA to raise fund for charitable causes. 
"At the IFoA there is a great sense of community amongst colleagues as you are working towards the same goal -  to create the best experience for our members."

Siân Aplin, Team Administrator, Engagement and Learning
Environmental Management System
The IFoA recognises that environmental issues are fundamental to a responsible business strategy. As a forward-looking, global organisation, we are committed to adopting sustainable business practices for the benefit of society and to secure the future of the planet.
Contact Details
HR Team
We aim to respond to all enquiries within three working days. To apply for this role, please send your CV, cover letter and your current salary details to: hrsupport@actuaries.org.uk
Filter or search events