At the IFoA we pride ourselves on being a great place to work
Our colleague proposition "Our Colleagues, Our Focus" details our commitment to IFoA colleagues and what we ask of them in return.
Our employees work in a wide variety of roles, from education and lifelong learning through to policy and communications. We offer careers in a wide range of disciplines across our six Groups:
Chief Executive's Office
Engagement and Learning
General Counsel
Markets Development
Operations
Public Affairs and Research
Current vacancies
Recruiting the right people is essential to our success
Recruiting the right people is essential to the success of the IFoA. Our values are important to us and are at the heart of everything we do.
Our values are:
Member-focused: We put members at the heart of everything we do
 
Action-oriented: We work hard, we work smart, and we take pride in getting things done, valuing action over perfection
 
Forward- and outward-looking: We're always looking to be bold and improve, innovate and take the next step
 
Team-driven: We work in partnership, advancing together as one IFoA.
Diversity and inclusion
We are committed to promoting diversity and inclusion in all our policies, practices, and procedures. This applies to all of the IFoA's professional dealings with its employees, members, volunteers, and third parties. Recognising and embracing the unique and diverse talents of our workforce, members and volunteers is fundamental to the success of our organisation.
Due to employee numbers, the IFoA is not required to report on our gender pay gap but we are committed to ensuring the diversity, equity, and inclusion of our colleagues and members, and are using this data to form part of our plan in this area. You can read the latest IFoA gender pay gap report 2021 online. 
 
More on diversity and inclusion
"With the integrity of the public sector and the dynamism of the private sector, the IFoA is somewhere where you can make a meaningful contribution whilst working in a progressive, forward looking, and growing business with great opportunities for development."

Cargill Sanderson, IFoA General Counsel Coordinator, General Counsel
Our compensation package and career development opportunities 
IFoA employees enjoy a competitive financial package and a great suite of benefits including a very generous pension scheme, agile working, and support for personal and professional development with funded training and studying opportunities.
Our excellent benefits include:
Pension scheme with generous employer contribution, and additional salary sacrifice option
Private medical insurance and health screenings
Life assurance plan
Competitive annual leave scheme with the option to purchase additional leave
Corporate bonus
Company sick pay
Employee Assistance Programme
We value learning and development and have a structured performance development process which captures key objectives and addresses individual development needs and aspirations, as well as short and long-term career development ambitions.
Supporting our employees at work
Agile working schemes
We recognise that agile working has many benefits and will support agile working requests wherever we can.
Wellbeing
We recognise that the ability to achieve our organisational objectives depends on the physical and mental wellbeing of our employees. Workplace wellbeing includes the physical and cultural environment of the organisation as well as policies, practices and procedures that guide our work.
We strive to provide a workplace environment that values and enhances the physical and mental health and wellbeing of our employees. We achieve this through our Wellbeing Policy and related working practices, our network of Mental Health First Aiders, our annual Wellbeing Week to help maintain a focus on health and wellbeing, and by working in partnership with our occupational health providers.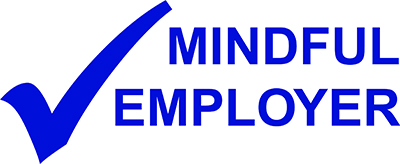 Employee Forum
It is important to us that our employees have a voice and a way to raise any issues, concerns or matters of interest with our Executive Leadership Team. For this purpose, the IFoA has an elected employees representative body called 'Employee Forum'. Members are drawn from across the organisation and meet on a regular basis to share and discuss issues that may have been raised by IFoA employees.
Social life at the IFoA/Charity Committee
Our employees often socialise outside of the workplace and, when conditions allow, there are various social events in the evening or at lunch time such as the IFoA book club or trips to the theatre or cinema. We also have a Charity Committee which organises activities across the IFoA to raise funds for charitable causes.
"At the IFoA there is a great sense of community amongst colleagues as you are working towards the same goal -  to create the best experience for our members."

Siân Aplin, Team Administrator, Engagement and Learning
Contact Details
HR Team
We aim to respond to all enquiries within three working days. To apply for this role, please send your CV, cover letter and your current salary details to: hrsupport@actuaries.org.uk
Filter or search events
Events calendar
13 October 2021

-

8 December 2021

This practical course is aimed at actuaries at any stage of their career who want to develop their own growth mindset and apply it to their work setting and personal or professional lifelong learning. The content of the course builds on the lecture given by Dr Helen Wright on Growth Mindset as part of the President's 2021 Lecture series, and will be delivered over a period of 2 months, from mid-October to early December.

Actuaries need to take action now - but how?  With a focus on climate change, this session will provide informed insight to enable you to improve your knowledge and understanding of the issues involved, demonstrate how it will impact advice to your clients, and highlight prospective opportunities for actuaries within pensions and wider fields.

A joint webinar from the CMI Mortality Projections and SAPS committees that will cover: recent mortality experience in the SAPS dataset and the general population; the CMI Model benchmarking survey; the MPC 2021 interim update paper; plans for CMI_2021; and initial thoughts on possible "S4" Series pensioner mortality tables.

The webinar will be presented by Cobus Daneel (Chair of Mortality Projections Committee) and Matthew Fletcher (Chair of SAPS Committee).

Pension scams have become more prevalent as a result of the pandemic, and Trustees have increased responsibilities to protect members, which means that actuaries need to be in a position to provide advice in this area. Our specialist panel will include a professional trustee, an IFA and head administrator, two of whom are members of PASA.

The Covid-19 pandemic creates a challenge for actuaries analysing experience data that includes mortality shocks.  To address this we present a methodology for modelling portfolio mortality data that offers local flexibility in the time dimension.  The approach permits the identification of seasonal variation, mortality shocks, and late-reported deaths.  The methodology also allows actuaries to measure portfolio-specific mortality improvements.  Results are given for a mature annuity portfolio in the UK

In this webinar, the authors of the 2021 Brian Hey prize winning paper present a new deep learning model called the LocalGLMnet. While deep learning models lead to very competitive regression models, often outperforming classical statistical models such as generalized linear models, the disadvantage is that deep learning solutions are difficult to interpret and explain, and variable selection is not easily possible.

The dominant underwriting approach is a mix between rule-based engines and traditional underwriting. Applications are first assessed by automated rule-based engines which typically are capable of processing only simple applications. The remaining applications are reviewed by underwriters or referred to the reinsurers. This research aims to construct predictive machine learning models for complicated applications that cannot be processed by rule-based engines.

With the Pension Schemes Act 2021 requiring a long term strategy from Trustees and sponsors, choosing a pensions endgame strategy has become even more critical. However, it is important that the endgame options available are adequately assessed before choosing one. With an ever-increasing array of creative and innovative options available, this decision may not be straightforward.