Monday 5 November 2018

09:00

-

17:30
Actuaries are well placed to introduce data science techniques into their toolkits and organisations as we equip the profession for the future. This one-day conference builds on recent IFoA events and is a call to action for actuaries and students in all practice areas interested in this exciting topic.
The programme will include real-world case studies from across practice areas with a focus on practical applications that can be taken back to the office.  Speakers will share their thoughts and experiences of setting up data science functions within organisations and, looking to the future, the event will also address how the role and domain of the actuary may evolve.
Case studies will be interactive and include group discussions, with full programme details to follow shortly.
The event is aimed at actuaries and students in all practice areas.  The programme will include opportunities for networking and idea sharing with like-minded actuaries adopting – or aspiring to adopt – data science in actuarial fields.
Speakers
Alex Breeze (FIA, CERA) is a Data Scientist at Octo Telematics where he develops statistical models to analyse telematics data and to predict vehicle crashes and insurance claims. He previously worked as a pensions consultant for 7 years, qualifying as an actuary in 2013. He holds an MMath from the University of Oxford, and recently completed a Masters in Data Analytics from University College Dublin. Alex enjoys learning about machine learning techniques and technologies that enable him to put them into practice – his biggest challenge is finding enough hours in the day to keep up with the vast array of materials and rapidly developing possibilities. He would like to see the Profession taking a leading role in the field of Data Science across the financial sector, and is keen to contribute to that goal, especially by harnessing the potential of open source tools in a commercial setting. He is also a member of the conference organising committee.
Ian Carey is a Director in KPMG's UK actuarial practice where he has been leading an initiative for the past year exploring how actuaries can use data science techniques and tools to add value to actuarial work. At KPMG Ian has also been working on M&A transactions, capital optimisation and IFRS17. Prior to KPMG, Ian spent 6 years as Director of Group Capital Management at Prudential plc, with various investment banking, actuarial consulting and industry roles prior to that (with 25 years experience in total).
Siobhain O'Mahony is currently the Head of Analytics for Investec Private Bank South Africa. As such, she manages analytics as a shared service activity and serves as a cross-functional strategist, collaborating across the management and executive teams to help shape coherent strategies and plans across all areas of the business. Her team oversees quantitative and qualitative analytics that includes research (market research, company research and industry research), as well as descriptive, diagnostic, predictive and prescriptive analytics for sales and marketing, acquisitions, channel engagement, operations, product optimisation and development, Rewards and loyalty optimisation, pricing and profitability management and business case development and modelling.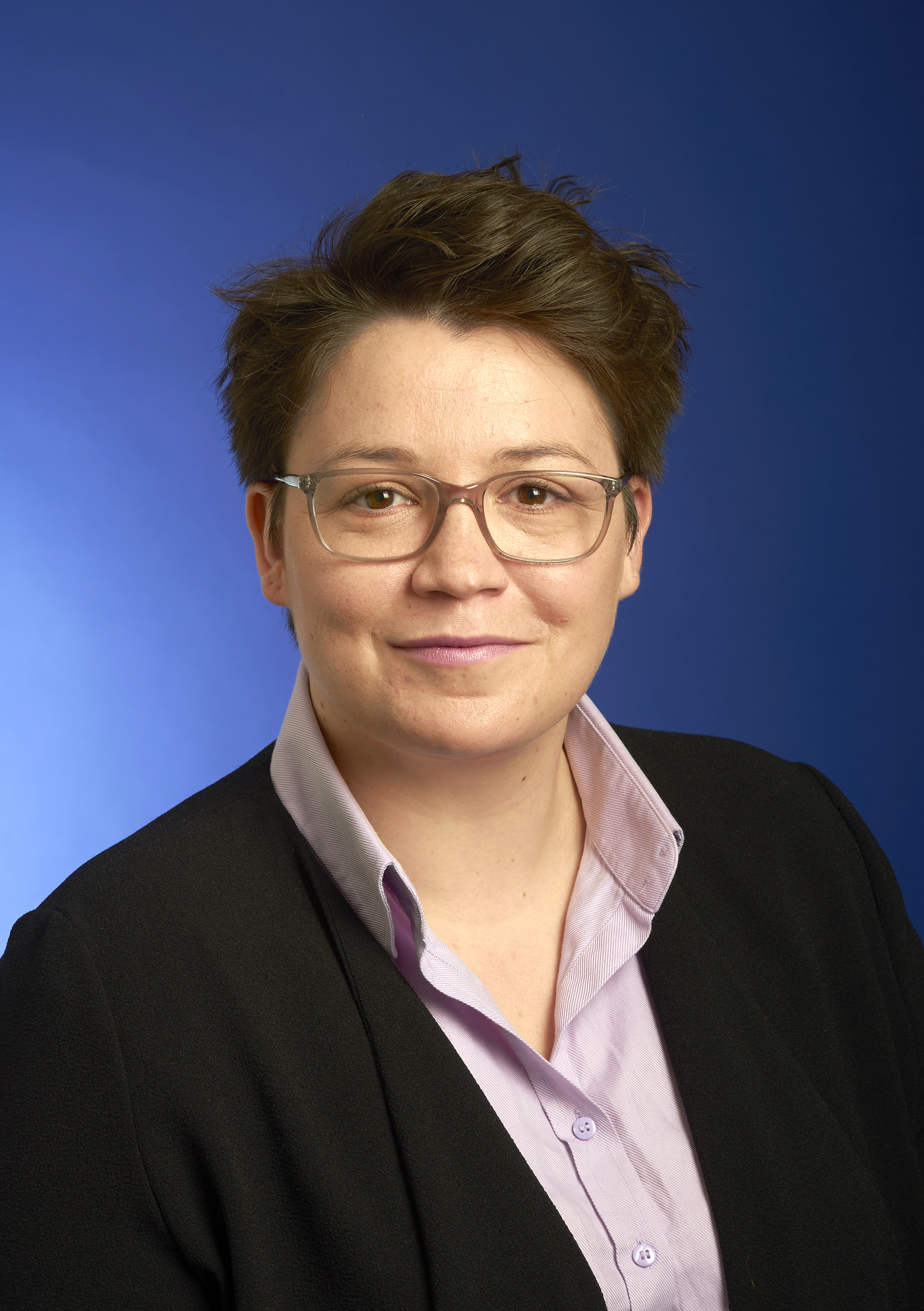 Dr Rebecca Pope is a Clinical Neuroscientist and Lead Data Scientist who specialises in the use of artificial intelligence within healthcare and preventative medicine. Rebecca works within KPMG's Healthcare & Life Sciences Practice. She is a well published academic and has written several scientific commentaries in the Guardian. More recently, Rebecca co-authored KPMG's The Industrial Strategy: How the UK can win the Global AI race', regarding NHS data, AI and public opinion and was an invited TEDx speaker regarding: How can AI help our NHS and should we be concerned? ; she also led the winning team in KPMG's Global Healthcare Hackathon.
Martin Tynan is a Data Scientist at Octo Telematics, working alongside actuaries to investigate and develop cutting-edge statistical models and bring value to clients. Martin is passionate about integrating computer science techniques and practices into an actuarial environment, and exploring machine learning and deep learning techniques to drive the creation of next-generation telematics models. Prior to Octo, Martin worked with the Usage Based Insurance team at Willis Towers Watson. Martin holds a BSc in Mathematics from the University of Warwick.
Event organiser
Contact Hannah Watson for more information.
Hannah.Watson@actuaries.org.uk
020 7632 2145
Time
Programme

09.00-09.30

Registration
09.30-09.40

Chair's Introduction

Philip Darke, Mercer and Newcastle University

09.40-10.20

Plenary 1

The ADAPT Centre (The Global Centre of Excellence for Digital Content and Media Innovation) is an Irish Government funded research centre based in Dublin and with more than 200 researchers across 4 universities. As well as conducting fundamental or basic research, ADAPT has an active applied research and innovation programme with Industry. Declan will describe this industry-focussed research programme, the recently launched FinTech Research initiative and specific considerations for the insurance industry.

Declan McKibben, ADAPT

10.20-11.00

Introduction to Case Study breakout session

A chance for the speakers to pitch their case studies to the audience

11.00-11.20
Refreshments
11.20-12.50

Case Study Discussions

Delegates will have the opportunity to listen to three different case studies from the following: 

How can data science techniques help actuarial BAU? A case study on operational risk capital
Covers the evolution of a stochastic operational risk capital model from being Excel-based to being coded using R, Shiny, and beyond. Processes such as calibration, validation and automatic-reporting will be discussed.
Tom Rutter and Tom Hoier, KPMG 
Understanding persistency using public data - a data science anabasis 
This case study covers the application of a data science approach to understanding the drivers of contract persistency for a book of term insurance contracts. The talk covers how the project progressed including the successes and failures, missteps and discoveries and concludes with a set of practical recommendations to help you embed a data science function in your company.
Michael Crawford, Agrippa Data Consulting
Reinsurance treaties study using natural language processing: methods and innovation enablers for actuaries
The study deals with how Artificial Neural Network and Text Mining can be used to handle unstructured data topics within (re)insurance companies, and how it can be useful for both firms' productivity and actuaries analysis.
Aurélien Couloumy and Loris Chiapparo, Reacfin
An introduction to non-life stochastic reserving using Markov Chain Monte Carlo (MCMC) models
This session aims to cover practical application on non-life stochastic reserving models and their validation in R. it will cover commonly used models such as Mack and the Over Dispersed Poisson and will explore other models such as tweedieReserve and Markov Chain Monte Carlo approaches.
Jean Rea, KPMG
Enhanced in-force portfolio management with the use of predictive analytics
We will be sharing practical case studies showing how to increase growth & profitability of in force business through predictive models, actuarial analysis and machine learning within life & non life insurance. The full cycle will be demonstrated -from data collection and data enhancement, feature engineering, modelling, verification and finally application.
Assaf Mizan, Atidot and Jean Brunet, Actuarion
Using machine learning to better manage life and pensions customers
• Outline where machine learning can help with managing existing (in-force) customers
• Walk through a live case study using DataRobot's automated machine learning tools
• Share perspectives on why the combination of actuarial/business knowledge and data science combined gives better and more powerful results.
Matt Gosden, inforcehub and Andre Balleyguier, DataRobot
Driving true customer value at Prudential Financial through the partnership between Actuarial Science & Data Science
We will explain how a predictive underwriting initiative has revolutionized the way Prudential Financial underwrites new life business. We will also explore proof of concepts on the use of wearables and facial analytics to drive better customer value.
Peter McCrystal and Declan Whiteford, Pramerica

12.50-13.50 
Lunch
13.50-14.30

Building Trust in Big Data and Advanced Analytics – Getting the Business to Buy into your Vision

The use of data and analytics to enhance decisions is not new or novel. The new frontier is exploiting and monetising data in a co-ordinated and organisation-wide manner to strategically advance competitive advantage. Realising this strategic opportunity requires mobilizing an organisation so as to understand and leverage the potential benefit that data offers. It requires tying three vital aspects together – the right people, the right operating model and the right technology – to create organisational alignment and a culture anchored by differentiated analytics.

Siobhain O'Mahoney, Investec Private Banking

14.30-15.10

Putting data science to work – a case study

Creating a model is only part of the challenge of putting machine learning into practice in a commercial environment. Enabling team collaboration, a review process, and reproducible research are crucial to achieving sustainable benefits from a data science team. Open source software is a gold mine of opportunities, but also brings new risks. We share our experiences over the past year of introducing data science processes and open source software (R, Python, Git) into our workflow.

Alexander Breeze and Martin Tynan, Octo Telematics

15.10-15.30
Refreshments
15.30-16.10

Lessons from data science in Healthcare and their potential applications for insurers

Healthcare (e.g. the NHS) provides the possibility for huge data sets with (literally) life changing outcomes possible from faster, better and continuous analysis of data.
No surprise then that companies like Google, IBM and big pharmaceutical companies have been investing heavily in ways to explore this data, make sense of it and deliver better outcomes.
This presentation will look at the latest developments in data science in healthcare and potential applications and implications for insurers.

Rebecca Pope and Ian Carey, KPMG

16.10-17.20

The Future Actuary - Panel Debate

Chair: Matt Saker, Aviva and IFoA Council Member

Panellists:
Brian Gedalla
Nicole Pang - KPMG
Rebecca Pope - KPMG
John Taylor - Hymans and President Elect, IFoA

17.20-17.30

Chairs Closing Remarks

Niall Fennelly
Event Papers
Address
Staple Inn Hall
High Holborn
London
WC1V 7QJ
Nearest Public Transport