Wednesday 5 December 2018 17:00
This event will be an opportunity to explore this important but little-understood aspect of public policy, and actuaries' key role within it. Speakers will include Colin Wilson, Deputy Government Actuary and a Past President of the IFoA; Jim Ebdon, Team Leader, Fiscal Risks and Sustainability, Office for Budget Responsibility; and Richard Hughes, Director of Fiscal Policy at HM Treasury.
In July 2018, HM Treasury (HMT) published its first ever report on Managing Fiscal Risks.  This was the Government's response to the Office for Budget Responsibility's (OBR's)  Fiscal Risks Report published in July 2017. The HMT report argues that prevailing levels of debt in the UK and other advanced economies are above a 'safe' level.  One action the Government has taken to address this is to introduce a new regime for controlling and monitoring government guarantees.  The Government Actuary's Department (GAD) has been charged with collecting more detailed information about the stock of outstanding guarantees and other contingent liabilities, improving management of the risks surrounding these liabilities, and looking for opportunities to increase the compensation for bearing that risk. 
Speaker profiles
Jim Ebdon has been working in the public finances and fiscal policy for the last 17 years, including stints at the ONS, Audit Commission and Treasury. Since 2016, he has led the Office for Budget Responsibility's fiscal sustainability and risks team. His team's biennial Fiscal sustainability reports provide the Government with 50 year projections for the public finances and analysis of the public sector balance sheet. Their most recent July 2018 report covered the impact of new population projections and recent policy developments (including the substantial June 2018 health spending announcement). In 2017 the team launched the UK's first Fiscal risk report which looked at the risks from tobacco smuggling to the next financial crisis and all points between.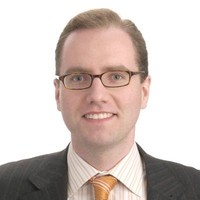 Richard Hughes is Director of Fiscal Policy at HM Treasury in London. He started his career in the Treasury in 2000 and worked in a range of domestic and international roles including Head of the 2007 Comprehensive Spending Review. In 2007-08, he was a seconded to the French Ministry of Finance to advise the French Government on the implementation of multi-year budget planning.  In 2008 he joined the staff of the International Monetary Fund where he lead the Public Financial Management I Division of the Fiscal Affairs Department. During his 8 years at the IMF, he focused on structural fiscal reforms in crisis-hit countries including Iceland, Ireland, Greece, Libya, Portugal, South Sudan, Ukraine, and Zimbabwe. He also co-authored a number of policy papers on fiscal transparency, budgetary institutions, public investment, and the management of fiscal risks. He returned to the UK Treasury in 2016 where he oversees the Government's fiscal strategy, debt management, and treasury operations.
Colin Wilson is the Deputy Government Actuary and a Past President of the IFoA
Prior to joining GAD in 2009 Colin was a senior consultant at specialist risk consultancy Barrie & Hibbert, and previously Director of Quantitative Research within the portfolio management group at Prudential M&G. He is a former chairman of the UK Actuarial Profession's finance, investment and risk management board. As Deputy Government Actuary he is responsible for ensuring that technical issues are properly addressed, and for the development of the Government Actuary's Department's work practices.
| | |
| --- | --- |
| 17.00 - 17.30 | Registration and refreshments |
| 17.30 - 17.35 | Chair's introduction – John Taylor |
| 17.35 - 18.35 | Programme |
| 18.35 - 18.55 | Q&A |
| 18.55 - 19.00 | Closing remarks |
| 19.00 - 19.30 | Drinks reception and networking |
| 19.30 | Close |
Address
Staple Inn Hall
High Holborn
London
WC1V 7QJ
Nearest Public Transport