Advancing actuarial science in the public interest
As a Learned Society a key objective of the Institute and Faculty of Actuaries (IFoA) is to promote and support a wide range of research and knowledge exchange activities with members, external stakeholders and international research communities. The IFoA places the advancement of actuarial science at the heart of its activities by commissioning and funding research that advances actuarial science as a subject, supports industry practitioners and helps inform evidence-based public policy development.
---
The Actuarial Research Centre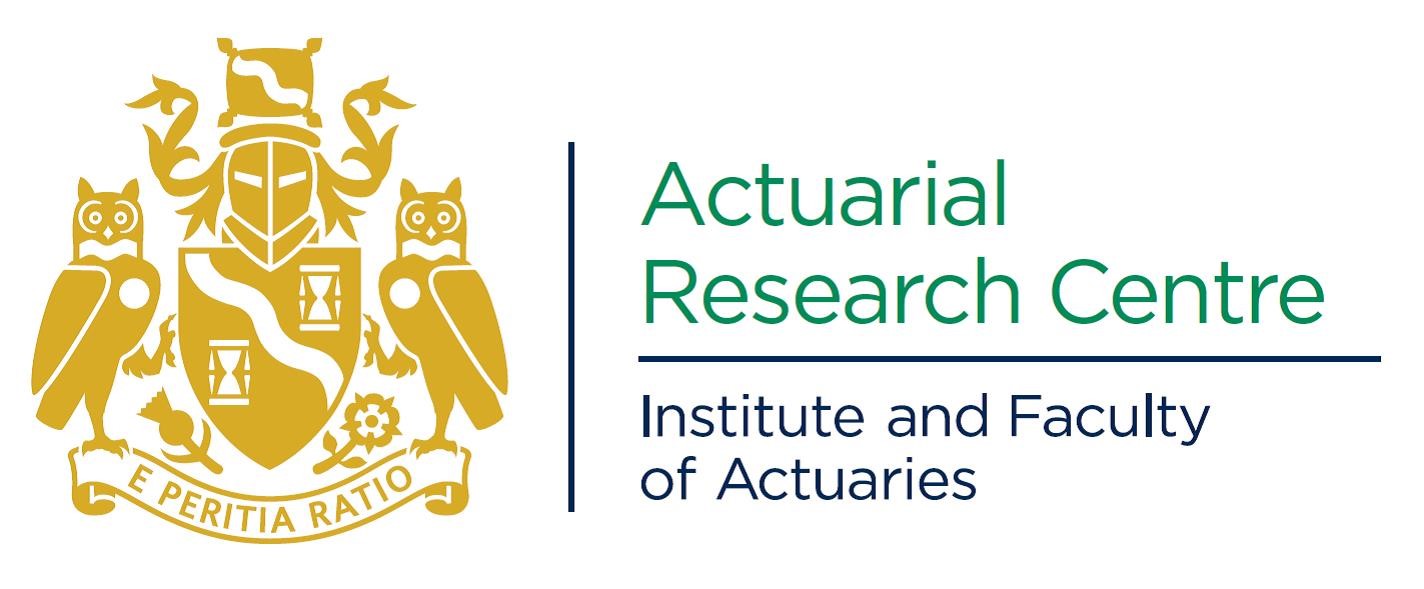 A key way in which we aim to advance actuarial science is via our cutting edge Actuarial Research Centre (ARC). ARC research programmes aim to be relevant to the global actuarial community, with genuine application for practitioners, clear impact for industry and potential to influence public policy. 
ARC research is committed to supporting the advancement of the entire global actuarial profession, so all ARC outputs are open access and available for all to use. Our research reflects the key areas actuaries work in, primarily life insurance, general insurance (non-life), pensions, health and care, finance and investment, risk management, mortality and morbidity studies and resource and environment.
---
Library and Knowledge Hub
The IFoA also supports the research process by providing members with access to an extensive range of Library Services, including the new Actuarial Knowledge Hub, and additional support via the guidance for researchers.  IFoA members can access the premium features of the Actuarial Knowledge Hub including thousands of full text papers and eBooks by logging in here.
The IFoA recognises individuals whom have made significant contributions to the profession through the awarding of prizes, medals and Honorary Fellows.
---
A range of research options:
Contact Details
If you have any questions or wish to discuss any aspect of IFoA research please contact the Research and Knowledge Team:
Filter or search events
Events calendar
13 October 2021

-

8 December 2021

This practical course is aimed at actuaries at any stage of their career who want to develop their own growth mindset and apply it to their work setting and personal or professional lifelong learning. The content of the course builds on the lecture given by Dr Helen Wright on Growth Mindset as part of the President's 2021 Lecture series, and will be delivered over a period of 2 months, from mid-October to early December.

Actuaries need to take action now - but how?  With a focus on climate change, this session will provide informed insight to enable you to improve your knowledge and understanding of the issues involved, demonstrate how it will impact advice to your clients, and highlight prospective opportunities for actuaries within pensions and wider fields.

A joint webinar from the CMI Mortality Projections and SAPS committees that will cover: recent mortality experience in the SAPS dataset and the general population; the CMI Model benchmarking survey; the MPC 2021 interim update paper; plans for CMI_2021; and initial thoughts on possible "S4" Series pensioner mortality tables.

The webinar will be presented by Cobus Daneel (Chair of Mortality Projections Committee) and Matthew Fletcher (Chair of SAPS Committee).

Pension scams have become more prevalent as a result of the pandemic, and Trustees have increased responsibilities to protect members, which means that actuaries need to be in a position to provide advice in this area. Our specialist panel will include a professional trustee, an IFA and head administrator, two of whom are members of PASA.

The Covid-19 pandemic creates a challenge for actuaries analysing experience data that includes mortality shocks.  To address this we present a methodology for modelling portfolio mortality data that offers local flexibility in the time dimension.  The approach permits the identification of seasonal variation, mortality shocks, and late-reported deaths.  The methodology also allows actuaries to measure portfolio-specific mortality improvements.  Results are given for a mature annuity portfolio in the UK

In this webinar, the authors of the 2021 Brian Hey prize winning paper present a new deep learning model called the LocalGLMnet. While deep learning models lead to very competitive regression models, often outperforming classical statistical models such as generalized linear models, the disadvantage is that deep learning solutions are difficult to interpret and explain, and variable selection is not easily possible.

The dominant underwriting approach is a mix between rule-based engines and traditional underwriting. Applications are first assessed by automated rule-based engines which typically are capable of processing only simple applications. The remaining applications are reviewed by underwriters or referred to the reinsurers. This research aims to construct predictive machine learning models for complicated applications that cannot be processed by rule-based engines.

With the Pension Schemes Act 2021 requiring a long term strategy from Trustees and sponsors, choosing a pensions endgame strategy has become even more critical. However, it is important that the endgame options available are adequately assessed before choosing one. With an ever-increasing array of creative and innovative options available, this decision may not be straightforward.