Advancing actuarial science in the public interest
As a Learned Society a key objective of the Institute and Faculty of Actuaries (IFoA) is to promote and support a wide range of research and knowledge exchange activities with members, external stakeholders and international research communities. The IFoA places the advancement of actuarial science at the heart of its activities by commissioning and funding research that advances actuarial science as a subject, supports industry practitioners and helps inform evidence-based public policy development.
---
The Actuarial Research Centre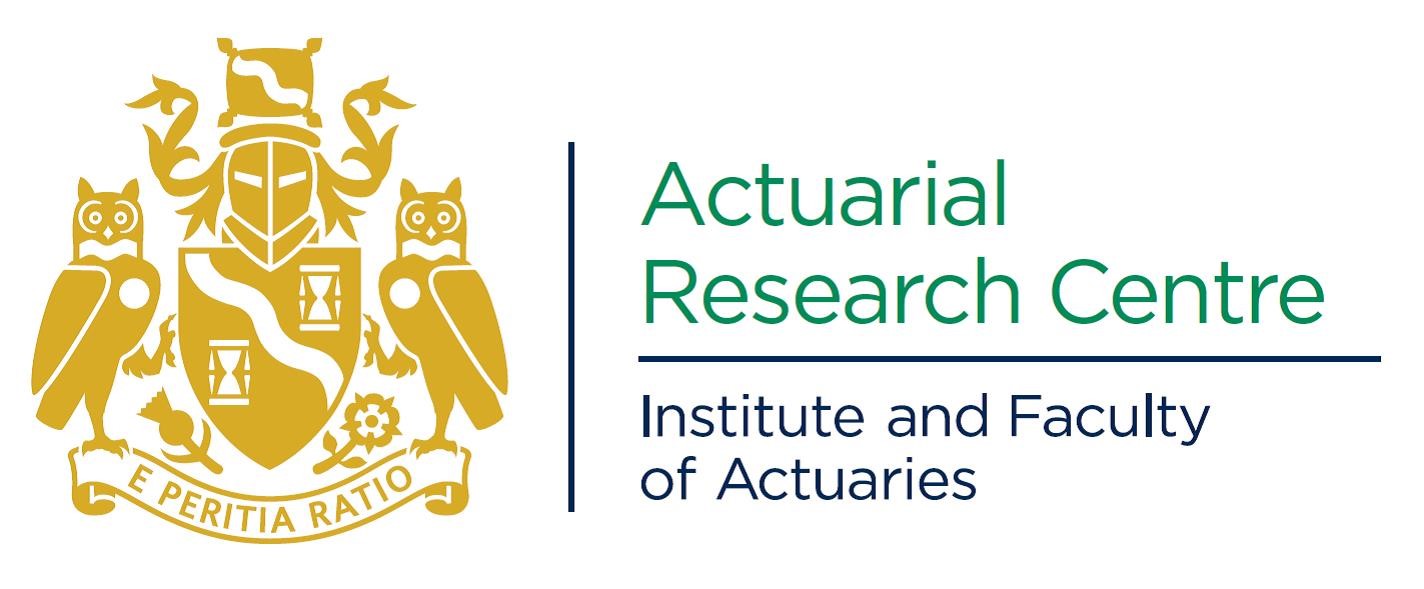 A key way in which we aim to advance actuarial science is via our cutting edge Actuarial Research Centre (ARC). ARC research programmes aim to be relevant to the global actuarial community, with genuine application for practitioners, clear impact for industry and potential to influence public policy. 
ARC research is committed to supporting the advancement of the entire global actuarial profession, so all ARC outputs are open access and available for all to use. Our research reflects the key areas actuaries work in, primarily life insurance, general insurance (non-life), pensions, health and care, finance and investment, risk management, mortality and morbidity studies and resource and environment.
Visit the Actuarial Research Centre
 
---
Library and Knowledge Hub
The IFoA also supports the research process by providing members with access to an extensive range of Library Services, including the new Actuarial Knowledge Hub, and additional support via the guidance for researchers.  IFoA members can access the premium features of the Actuarial Knowledge Hub including thousands of full text papers and eBooks by logging in here.
The IFoA recognises individuals whom have made significant contributions to the profession through the awarding of prizes, medals and Honorary Fellows.
A range of research options
As well as the Actuarial Research Centre we provide the following research: 
Research newsletter

Newsletters
Contact Details
If you have any questions or wish to discuss any aspect of our funding for member-led research please contact the Research and Knowledge Team:
Filter or search events
Events calendar
The Power of Pensions: how can pensions change the future? 

IFoA Immediate Past President John Taylor would like to invite you to the Institute and Faculty of Actuaries' (IFoA) virtual SSA Town Hall 2021, hosted by John Taylor with IFoA Council Members Mukami Njeru, Prosper Matiashe and IFoA Chief Executive, Stephen Mann.

IFoA Immediate Past President John Taylor would like to invite you to the Institute and Faculty of Actuaries' (IFoA) virtual Middle East, North Africa and Pakistan (MENAP) Town Hall 2021, hosted by John Taylor and IFoA Chief Executive, Stephen Mann. 

COVID-19 has seen a marked increase in mental health issues. We all have mental health and poor mental health has serious consequences for individuals and our workplaces, with it costing UK businesses £33-42 billion annually.

As part of the ARC Webinar Series 2021, this webinar will review the work of the UEA/Aviva research team over the last four years on a major research programme funded by the IFoA's Actuarial Research Centre.

Climate change poses a significant threat across many regions and sectors, and businesses. Insurers and asset managers, must play a role in ensuring transparency around climate related risks and opportunities.

Whilst insurers have been performing stress and scenario testing for many years, in the last 12 months the PRA has increased its focus on the ability to identify, measure and increase financial and operational resilience.

This webinar provides an overview of the state of the UK protection market, and how different insurers are using different levels of sophistication to price (such as using customer demand models). It considers how insurers have implemented these sophisticated pricing techniques, and the practical challenges they have faced.

This discussion will revolve around the latest industry developments including and introduction to Part VII transfers and Schemes of Arrangement (process, parties involved and recent events), insights and lessons from recent with-profits transactions and restructurings (including Equitable Life and Pru-Rothesay), how firms can apply these learnings to future arrangements, and the outlook for future with-profits transactions and restructurings (including the impacts of Covid-19 and Brexit)

 

What is stewardship and how has the landscape changed under the 2020 UK Stewardship Code?

How does effective stewardship create long term value for beneficiaries?
What roles do asset owners and asset managers play in active stewardship?
A practical approach to stewardship reporting

Income drawdown products offer an investment strategy to generate an income in retirement.  However, for those needing to decumulate their capital to provide a sufficient income in retirement, sequencing risk is high.  This is the risk that poor returns are experienced when capital is highest (in the first part of the decumulation phase) and good returns when capital is lowest (in the last part).   It is very difficult to recover from this risk, if it is realised.  This means that income drawdown products are not very resilient for those needing to decumulate their capital.